Japan Sets Policy to Phase Out Nuclear Power... →
Japan's government said it intends to stop using nuclear power by the 2030s, marking a major shift from policy goals set before last year's Fukushima disaster.
3 tags
Fukushima Nuclear Cesium Fallout Equals 4,023... →
4 tags
2 tags
..and if the worst was yet to come?
Cant find the article in English yet but it's quite important. For now, you can read in French and Japanese..
2 tags
3 tags
Inquiry Declares Fukushima Crisis a Man-Made...
The nuclear accident at Fukushima was a preventable disaster rooted in government-industry collusion and the worst conformist conventions of Japanese culture, a parliamentary inquiry concluded Thursday. (Read more here.)
5 tags
2 tags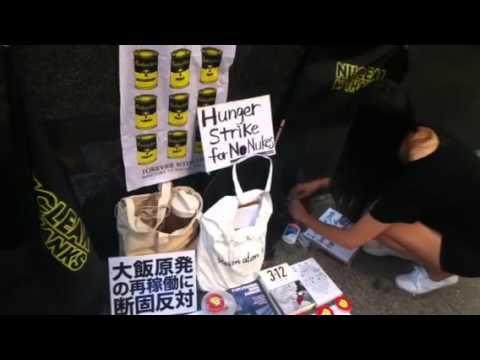 4 tags
For those of you feeling extra generous! →
First off we want to thank you from the bottom of our hearts for all of your support during this project. We really hope you are enjoying the album. If you haven't yet, you can purchase the album here. If you are in the giving spirit and wish to donate further you can do so at the above link. Just like before, all proceeds will go to benefit Japan Society and Architecture for Humanity.  ...
We Are The Works In Progress is available...
Get the vinyl here! Get the digital here!  iTunes (US)  Blonde Redhead Webstore Amazon iTunes (UK) iTunes (JP) iTunes (SE) iTunes (DE) Listen to the album on Spotify here!
We Are The Works In Progress 2xLP now available... →
Flavorwire named us one of their list of Fantastic... →
Seals with damaged flippers and hair loss 'are... →
An Unexpected Mortality Increase in the United... →
Watch
Dr. Michio Kaku on Finding an Alternative Source For Nuclear Power.
PREORDER THE VINYL (2xLP!) Tracklist Moma - Four Tet No Face - Karin Dreijer Andersson G Song - Terry Riley Nightcrawler - Nosaj Thing Berceuse - John Roberts Penny Sparkle - Blonde Redhead Bird On A Wire - Pantha Du Prince In Here The World Begins - Broadcast Drip - Liars/Blonde Redhead Curve - Deerhunter Stalagmite - Stalactite Castles In The Grave - John Maus Bamboo House -...